2023 Alumni Weekend Honor Class and Reunion Information
Contact your Honor Class contact to RSVP today!
Honor Class and reunion gathering information is listed on the right (scroll down on phone). Click on class contact, Facebook group and lunch location links for more information.
Honor Class & Reunion Campus Meeting Room Reservations
Class meeting locations are determined based on RSVP numbers. Thank you for understanding that we want to make sure to have room for everyone, with honor classes taking priority. If you are planning a non-honor class reunion, please let us know if you would like to have a meeting location on campus and we'll do our best to give you a campus meeting room. We are also happy to list your class meeting and contact information on this page. Contact: Development & Alumni Director janel.ware@svasda.org 540-740-2202.
---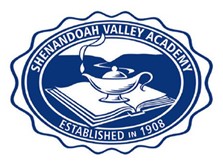 Development & Alumni Office
Dale E. Twomley Hall
234 W Lee Hwy New Market VA 22844
HONOR CLASS & REUNION GATHERINGS

RSVP to your class contact today! Click on class contact name to RSVP by email.

1943 HONOR CLASS

Class Contact:

Campus Lunch Location:

1953 HONOR CLASS

Class Contacts:

RSVP to Dick or to

Campus Lunch Location:

1963 HONOR CLASS

Class Contact:

Class Lunch Location:

Class Contact:

Campus Lunch Location:

Class Contacts:

Campus Lunch Location:

Class Contact:

Campus Lunch Location:

Class Contact:

Campus Lunch Location:

Class Contact:

Lunch Location:

Class Contact:

Campus Lunch Location: