Shenandoah Valley Academy Alumni Association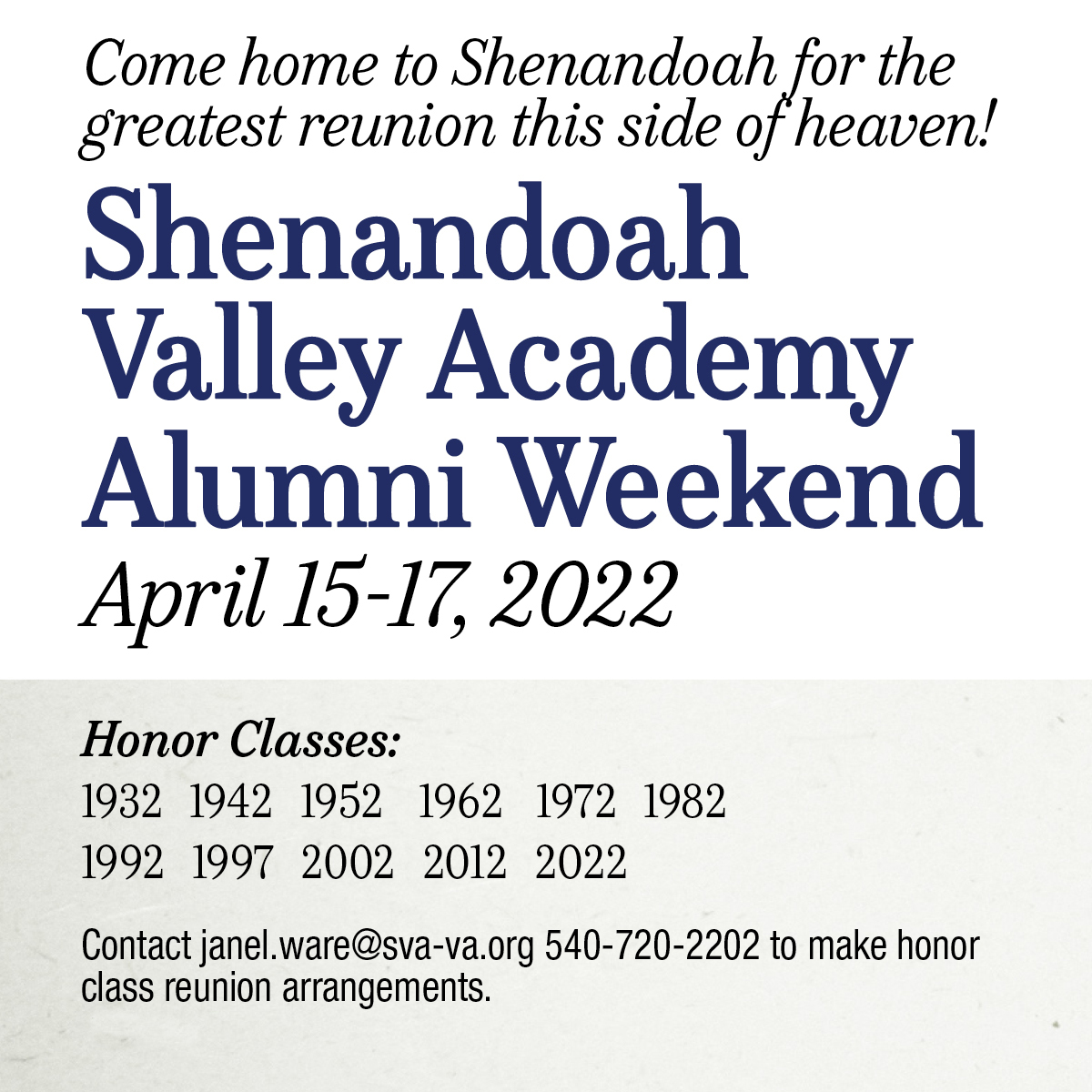 January 13, 2022
2022 Alumni Weekend, including golf and basketball, are on!! We are looking forward to seeing you on campus April 15-17. A special weekend is being planned for you. This page will be updated as information becomes available. Updates will be posted here through Alumni Weekend.
Please note Covid-19 mitigation considerations for Alumni Weekend 2022:
Please mask indoors while on campus.

Please stay home if you have Covid-19 or symptoms of Covid-19.

Please stay home if you have special medical vulnerabilities.
We hope and pray we will see you on campus for Alumni Weekend, April 15-17, 2022.
Praying you and your loved ones are well, and sending much love to all!!
Janel Haas Ware
Director of Development & Alumni Relations
540-740-2202 office; 240-401-1169 cell
---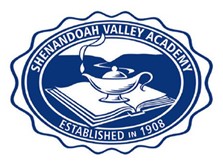 Development & Alumni Office
Dale E. Twomley Hall
234 W Lee Hwy New Market VA 22844