Shenandoah Valley Academy Alumni Association

ALUMNI WEEKEND 2020 CANCELLED
Dear SVA Alumni Family,
It is with deep regret that we're announcing the cancellation of Alumni Weekend and Golf 2020. We will miss seeing you terribly!
Please plan now to attend Alumni Weekend 2021 April 16-18 when we will celebrate our love and loyalty for each other, for our beloved Shenandoah, and host double honor classes from the 0s and 1s. Alumni Association officers are being asked to carry over for the year until the 2021 business session.
Praying blessings and good health for you and your families, for our SVA students and faculty, until we meet again Where shines the Big Virginia Sun...
Please share this information and feel free to contact me if you have any questions.
Love to all!
Janel Haas Ware
Director of Development & Alumni Relations
janel.ware@sva-va.org
540-740-2202
---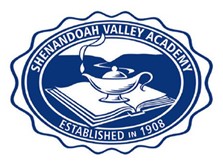 Development & Alumni Office
Dale E. Twomley Hall
234 W Lee Hwy New Market VA 22844