Shenandoah Valley Academy Alumni Association
ALUMNI WEEKEND 2021 - SVA UPDATE
August 31, 2020
Dear Alumni Family,
We missed seeing you terribly this past April and can't wait to gather soon for a grand reunion!
Plan now to attend Alumni Weekend and Golf 2021 on April 16-18 when we will celebrate our love and loyalty for each other, for our beloved Shenandoah, and will host double honor classes from the 0s and 1s.
An Alumni Weekend 2021 schedule will be emailed, mailed and posted on social media in January once it is confirmed that large gatherings may occur in the state of Virginia. Please share this information and feel free to contact me if you have questions.
SVA UPDATE:
Faculty and staff did a heroic job teaching students online after the governor ordered schools closed in March. With careful plans, seniors returned to campus in July for an inspiring graduation celebration. Students who graduate with a quality education, strong social support, and the love of Jesus in their hearts is exactly what the world needs today. Welcome to the Alumni Association, Class of 2020!
2020-2021 enrollment is 217, up significantly from last school year. We love welcoming students home to Shenandoah--37 are children of alumni! Principal Don Short is leading an in-person opening of school based on state and federal guidelines with input from medical professionals. Please pray for God's blessings and protection of the SVA campus family this unprecedented school year.
Because of your generosity, SVA is able to keep the bold promise that "no qualified student is turned away from Shenandoah because of finances." To make it through the 2020-2021 school year on solid financial footing, your prayers and your generous financial support are needed to make attending SVA possible for worthy students. THANK YOU for your faithful financial gifts that are keeping SVA strong for students today and for the future!!
Praying for blessings and good health for you and your families, for SVA students and faculty, until we meet again...
Where shines the Big Virginia Sun!
Sending love to all!!
Janel Haas Ware
Director of Development & Alumni Relations
540-740-2202 office; 240-401-1169 cell
---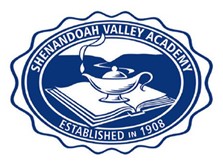 Development & Alumni Office
Dale E. Twomley Hall
234 W Lee Hwy New Market VA 22844