Graduation Requirements
Graduation Requirements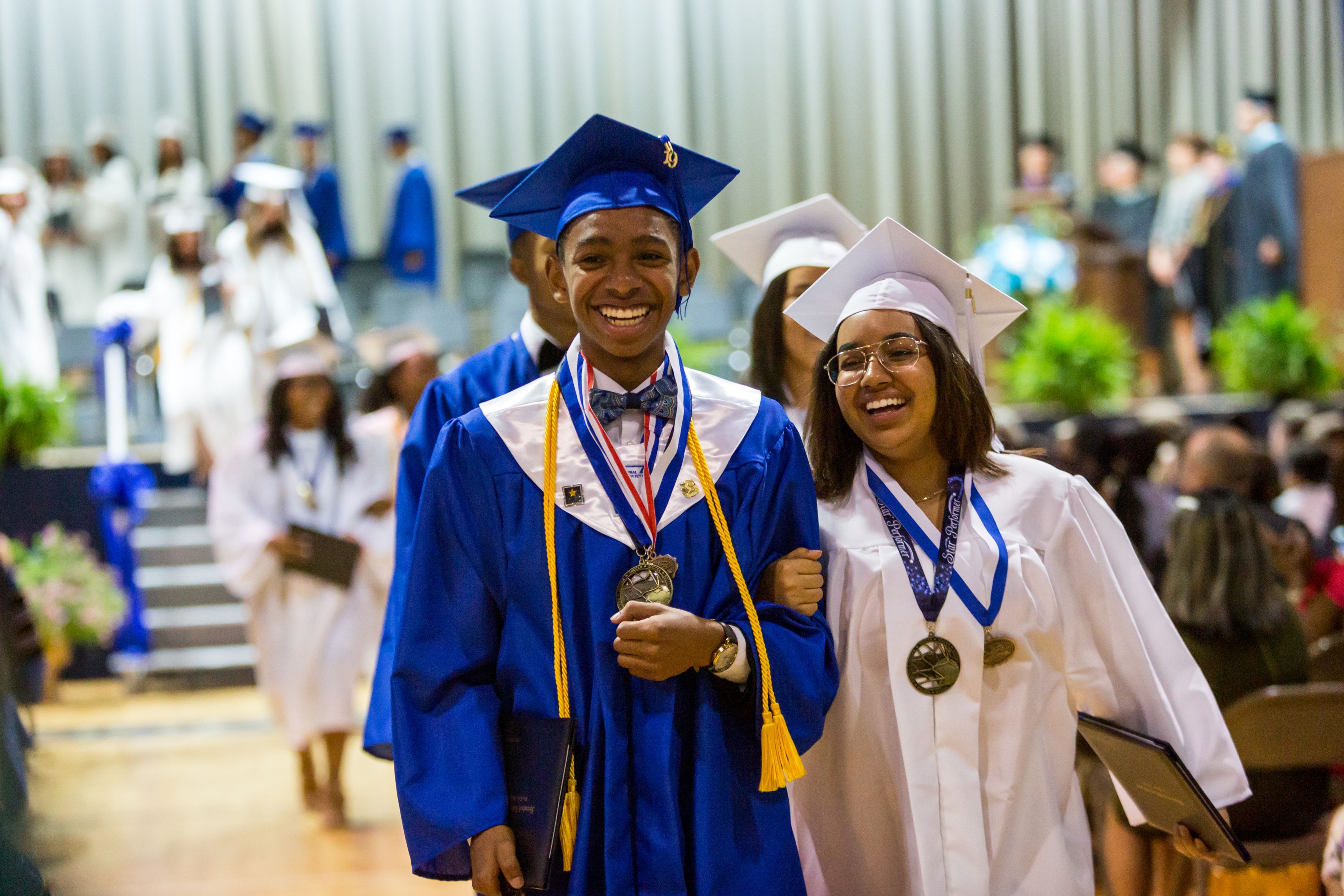 Shenandoah Valley Academy follows the Commonwealth of Virginia's graduation requirements for the Standard and Advanced Studies diplomas. We offer three diploma options:
The Standard Diploma curriculum prepares students to enter a two-year college; it requires a total of 24 total units of study. With the addition of 2 years of foreign language it will prepare a student to enter many four-year colleges/universities. Students should research the entrance requirements for any college he/she wishes to attend.
The College Preparatory Diploma curriculum is designed to provide the student who excels in either math or science, but not both, to take more than the mininmum courses for a standard diploma yet have the choice of completing either 4 math or 4 science credits. The language requirement is reduced to 2 years of the same language.
The Advanced Studies Diploma curriculum is designed to provide more than the minimum courses required for admission to most colleges and universities. It requires 27 total units of study (including 3 years of a foreign language, 4 years each of English, Math, Science, Religion, and Social Studies). As a Liberal Arts program, the curriculum is balanced with Literature and Language Arts, Science, Mathematics, History, Foreign Language, Fine Arts, Religion, and Health/Physical Education.
SVA Graduation Requirements

Standard
College Preparatory
Advanced Studies Diploma
Religion
1 unit required for each year at SVA
4
4
4
Applied or Fine Arts
1
1
1
English
4
4
4
Foreign Language

0
2
3
Health & PE
2
2
2
Mathematics (Algebra I & Above)
3
3 or 4
4
Science
3
3 or 4
4**
Social Studies
3
4
4
Personal Finance/Economics
1
1
1
Electives
2
1
0

Total Units

24
26
27