Technology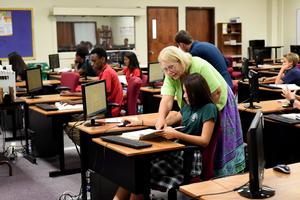 Computers and the Internet
SVA provides student access to computers and filtered Internet in the computer lab, the library, and the in each dormitory. Because there are many computers in multiple locations on campus, students are not permitted to bring their own computer to campus. Students are able to store and retrieve their personal and protected files on SVA's file servers.

All of the dormitory rooms have standard phone jacks for a direct phone line to their room. Students must supply their own phones.

All of our classrooms have video projectors connected to a computer with access to the Internet and video recording/playing devices with surround-sound. Many of our classrooms also have smartboards in use.