Your gift makes all the difference for SVA students!
Dear Alumni and Friends,
Because of your generosity, SVA keeps the bold promise that "no qualified student is turned away from Shenandoah because of finances."
For the 2020-2021 school year, SVA has experienced a significant increase in enrollment. This has created an increased need for worthy student tuition assistance, particularly for student families negatively impacted by COVID-19. To make it through this school year on solid financial footing SVA needs your prayers and your generous financial support.
Thank you for your gift to help SVA and worthy students!!
With Gratitude,
Janel Haas Ware '86
Director of Development & Alumni Relations
janel.ware@sva-va.org; janel.ware@svasda.org
540-740-2202 office; 240-401-1169 cell
---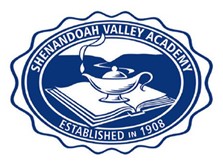 If you have questions about giving to SVA, please contact:
Mrs. Janel Haas Ware, Director
Office of Development & Alumni Relations
Dale E. Twomley Hall
234 W Lee Hwy New Market VA 22844