Thank you for your gift to support SVA students!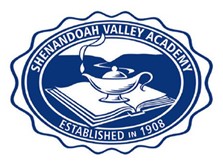 NOW IS THE TIME TO GIVE while all unrestricted and worthy student gifts are being Matched dollar-for-dollar by generous donors up to $176,500 through Dec. 31, 2019.
THANK YOU for making a special difference for SVA and worthy students with your generous financial support today!
---
If you have questions about giving to SVA, please contact:
Mrs. Janel Haas Ware, Director
Office of Development & Alumni Relations
Dale E. Twomley Hall
234 W Lee Hwy New Market VA 22844