Your faithful gifts sustain SVA & worthy students!
Your generous faithful financial gifts are critical to sustaining SVA and worthy students!
Thank you for your gift to the unrestricted or worthy student fund today that will make a special difference for SVA, especially for worthy students who need your help.
With Deepest Gratitude,
Janel Haas Ware '86
Director of Development & Alumni Relations
janel.ware@svasda.org
540-740-2202 office; 240-401-1169 cell
---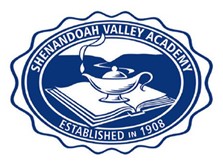 If you have questions about giving to SVA, please contact:
Mrs. Janel Haas Ware, Director
Office of Development & Alumni Relations
Dale E. Twomley Hall
234 W Lee Hwy New Market VA 22844