International Students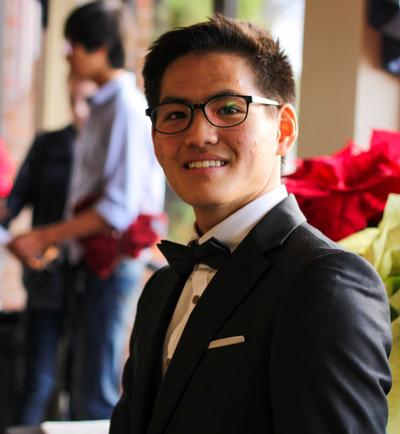 Admissions Philosophy
Students in grades 9-12 who demonstrate a definite interest and commitment to receiving a Christian education and supporting the mission, philosophy, and objectives of SVA will be considered for admission. Shenandoah Valley Academy admits students of any race, color, national origin, creed, religion, gender, or age. No discrimination is made in administration of educational policies, applications for admission, scholarship or loan programs, athletic or extracurricular programs.
Only those students who show respect in attitude and behavior for the Word of God, maintain a reverent attitude toward that which is spiritual, agree to abide by the policies and standards of the Academy, and conduct themselves in harmony with the standards of Christian education as upheld by the Seventh-day Adventist Church should apply for admission to Shenandoah Valley Academy.
Application Procedure
How to Apply
Applying is easy using our Online Application. We encourage families to apply online as it simplifies submission and provides parents a tool for tracking online the status of their admission after their application has been submitted.
Click Apply Now to go to our Online Application page and begin the process. The process involves the following:
1. Applicant's Personal Statement
This form is a part of the application and should be completed by the applicant in his/her own handwriting without any other help and is meant to represent the applicant's best work.

2. Recommendations
Parents and the applicant should complete the appropriate sections on the English teacher, Mathematics teacher, Principal/Head/Counselor, and personal reviews before distributing them to the appropriate people, along with stamped envelopes addressed to Shenandoah Valley Academy Admissions Office. The reviewers should return the forms directly to the Admissions Office.
3. Official Transcripts & School Records
The parents or guardian should complete the Release of Transcript and School Records form and submit it to the applicant's current or last attended school. It is helpful if an unofficial copy of the transcript or recent report cards can be brought to the campus visit.
4. Educational/Psychological & Diagnostic Testing
If current (within two years) educational/psychological or other diagnostic testing related to the applicant's aptitude or achievement is available, please forward copies to the Admissions Office. Further testing may be required.
5. Student Visa / I-20
International applicants requiring a student visa I-20 must submit a notarized copy of the parent's current bank account to show proof of financial support. Second language applicants should submit official TOEFL iBT scores. The application fee for applicants is $200, due to the additional cost of correspondence and processing.

All documents, including transcripts, must be notarized English translations. Transcripts must include a description of each course, the grade, and credit issued for the course. All international students must have an approved guardian living nearby SVA before final acceptance. The guardian must accompany the student at registration.
Please see this guide for more information on obtaining a student visa.
6. Campus Visit
A campus visit and an interview is an essential part of the admissions process. It is helpful for the Admissions Office to have as much information about the applicant as possible prior to visiting.

Whenever possible, both parents are encouraged to be present. Please call the Admissions Office (540-740-2206) to schedule a visit; we will help in any way we can.